Adventure Made Easy…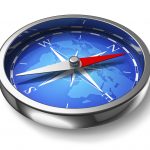 Getting here
Using the centre post code (WS15 4JJ) will bring you to the main track into the site. Just follow the track, keeping left, until you get to the car park.
If coming from the east (via Rugeley or Lichfield), Sat Navs try to take you through the rear of the campsite, but this is not possible as it is through farmers fields. Aim for Gentleshaw first, turning right towards Cannock Wood, then follow the signs for Beaudesert.
Checking In
We ask that the main group leader  checks in at Reception on arrival. We will give you a simple Welcome Pack, Feedback Form and any keys that you require. Any other leaders and guests can go directly to your site or building.
We recommend that, as Beaudesert is quite large, it is an excellent idea for leaders to meet guests on the main car park and direct them to the site or building.
Contacting us while you are on site
If you have any questions please raise these with the Guest Services Team in Reception. Reception opening times are in the window.
In case of emergency a member is staff is on call on 01543 629098
Please only use this number in the event of an emergency. All other issues should be addressed to the Guest Services Team in Reception.
Staff accommodation on site is strictly out of bounds.
Campfire
If you would like a campfire between 1st October and 31st May, please request this via Reception. The more notice that you can give us, the easier it will be for us to arrange.
Payment
The balance for all events, courses and packages is due at least two weeks before the booking commences.
Please make payment of all other balances in Reception before departure. If you are unable to pay before departure, please make arrangements with the Guest Services Team prior to arrival. All invoices are due within 28 days.
Feedback
We welcome feedback from all of our customers. You will receive a link to our feedback survey after your visit.
Checking Out
Please can the group leader 'check out' just before departure. This is the latest time groups can pay and return any keys.