Consider raising money for your groups visit.
See our guide to fundraising for your trip   Scouting and Guiding guide to grant funders
Scout and Guide Groups…
Our Packages
Looking for an easy sleepover or package camp?  We have lots of packages available now from a simple 24-hour sleepover through to a weekend or a full week-long camp. These packages include everything: Programme, tented or lodge accommodation, and catering.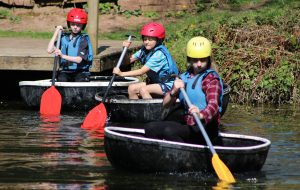 On arrival you are welcomed by your group leader for the weekend. They will be your main point of contact and they will work with you to ensure your stay is smooth.  They will be on hand to add filler games when needed or to leave your group to have some free time to visit the shop perhaps.
If you are in lodge accommodation or our tented village, hammock camp or our basic camping you'll have tea and coffee making facilities for the leaders available.  Meals will be served in the Cal Day Cafeteria at camp centre. As most voluntary residential packages are weekends, and we know that most young people will have eaten before they set off, we don't offer an evening meal on Friday night of the booking. If a meal or hot chocolate are required, please book these separately. Costs are as per the current price list. If the booking starts at lunchtime, you will need to bring a packed lunch on the first day, although this can also be provided at an extra cost.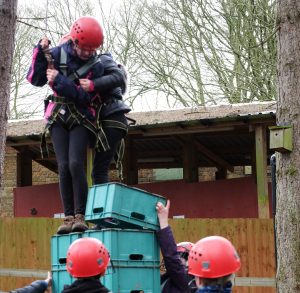 Our Guest Services Team will work with you prior to your visit to plan your activity programme.
Just turn up with your own personal kit and start your camp and at the end of your camp, simply pack your own personal kit and go home, no washing up, no lodge to clean, no tents to dry or equipment to take back. Simple and easy. Please note that we do not provide bedding, but this can be hired at an extra cost.
Activity Days
We also run a number of fixed price activity days. Each day consists of three or four activities per participant depending on the amount of time you plan to spend on-site. The choice of activities includes any from our full list plus a few others outlined below. We also include, where available, somewhere to leave bags during the day and to sit and eat your own packed lunch. Prices for activity days are on the Bookings and Prices page.
Catering
Please click on the link below to see our 2023 menu